Q: Do I need to use your marker?

In short, no, but we recommend it!

Our foodservice markers are non-toxic, have no odor, and are included for free with packs of labels.

If you currently use Sharpies or permanent markers, erase the text quickly with our Remarkable Erasers.

Our markers are permanent on paper, like a Sharpie, but "rub-erase" on the label.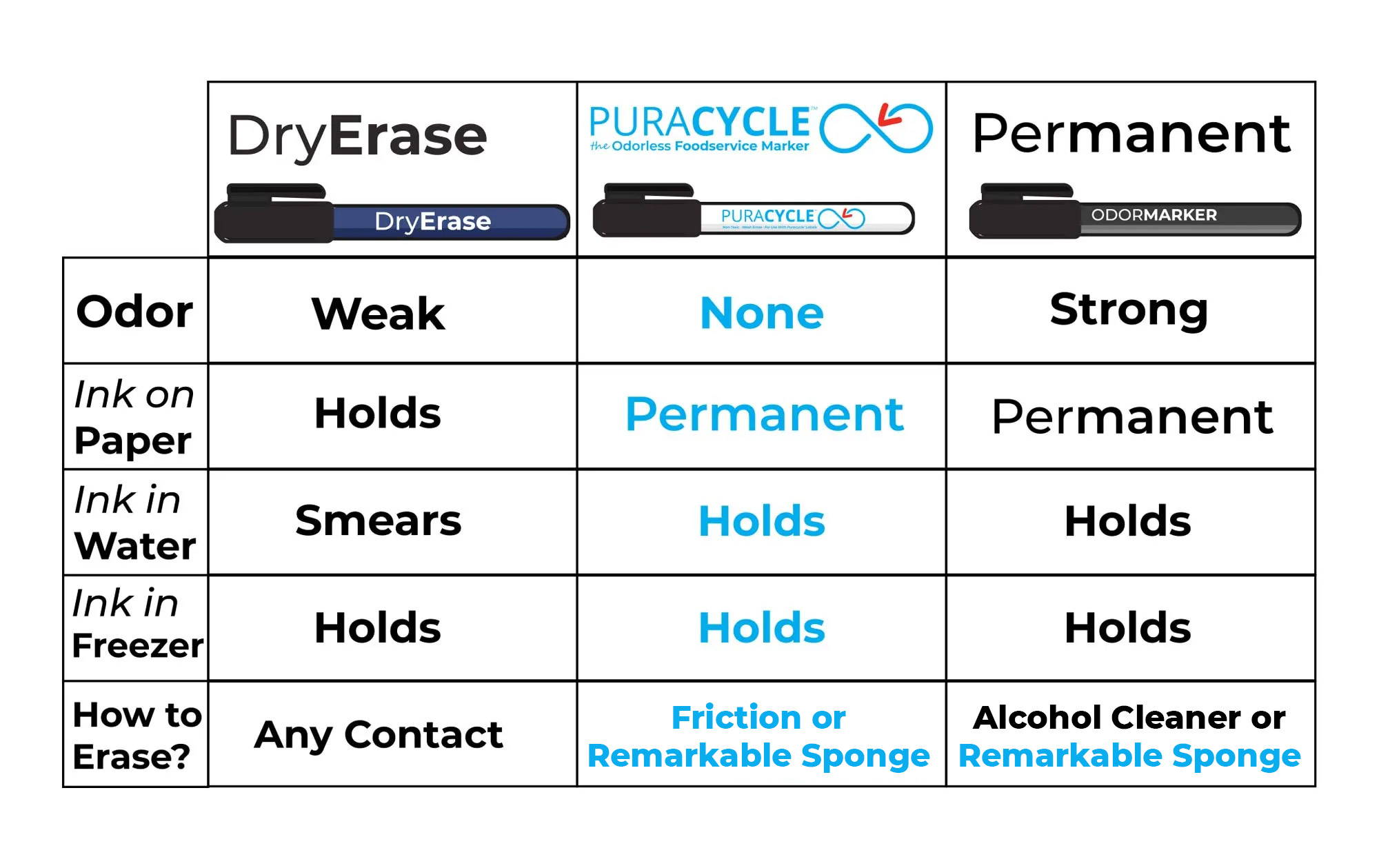 Q: What's the best way to erase the ink?
Our Remarkable Sponges can magically erase any ink, whether you are using permanent markers, Puracycle Markers, or Puracycle Pencils!

The high-density melamine foam sponges, commonly called 'magic erasers', are light, inexpensive, and full of uses!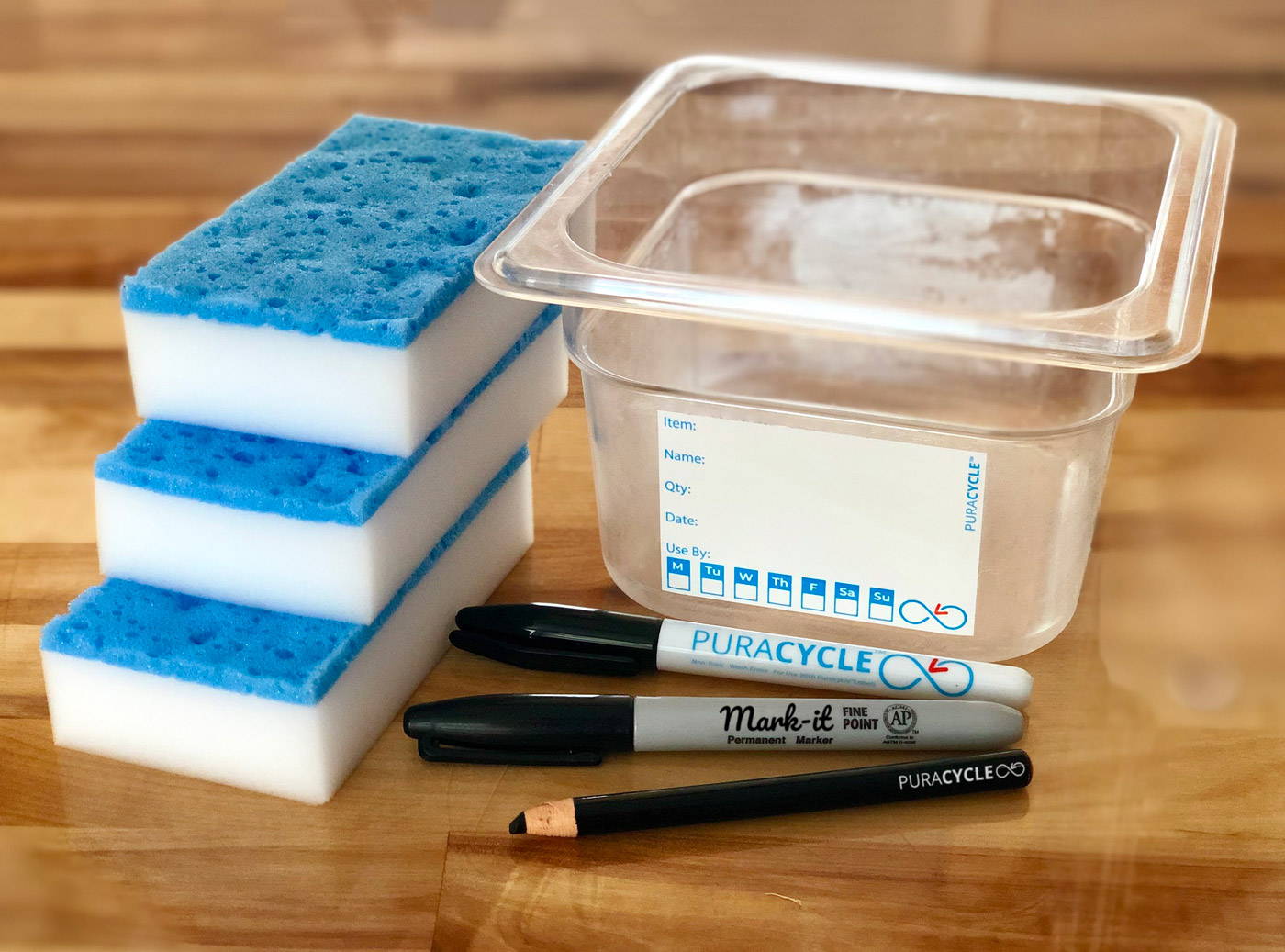 Q: Are the bottle labels different?
The Puracycle Bottlewrap Labels have the exact same technology and material composition as our standard labels.

They are simply longer variants, designed to wrap all the way around a bottle.

These labels are great for back of house or customer-facing dressings, sauces, and oils.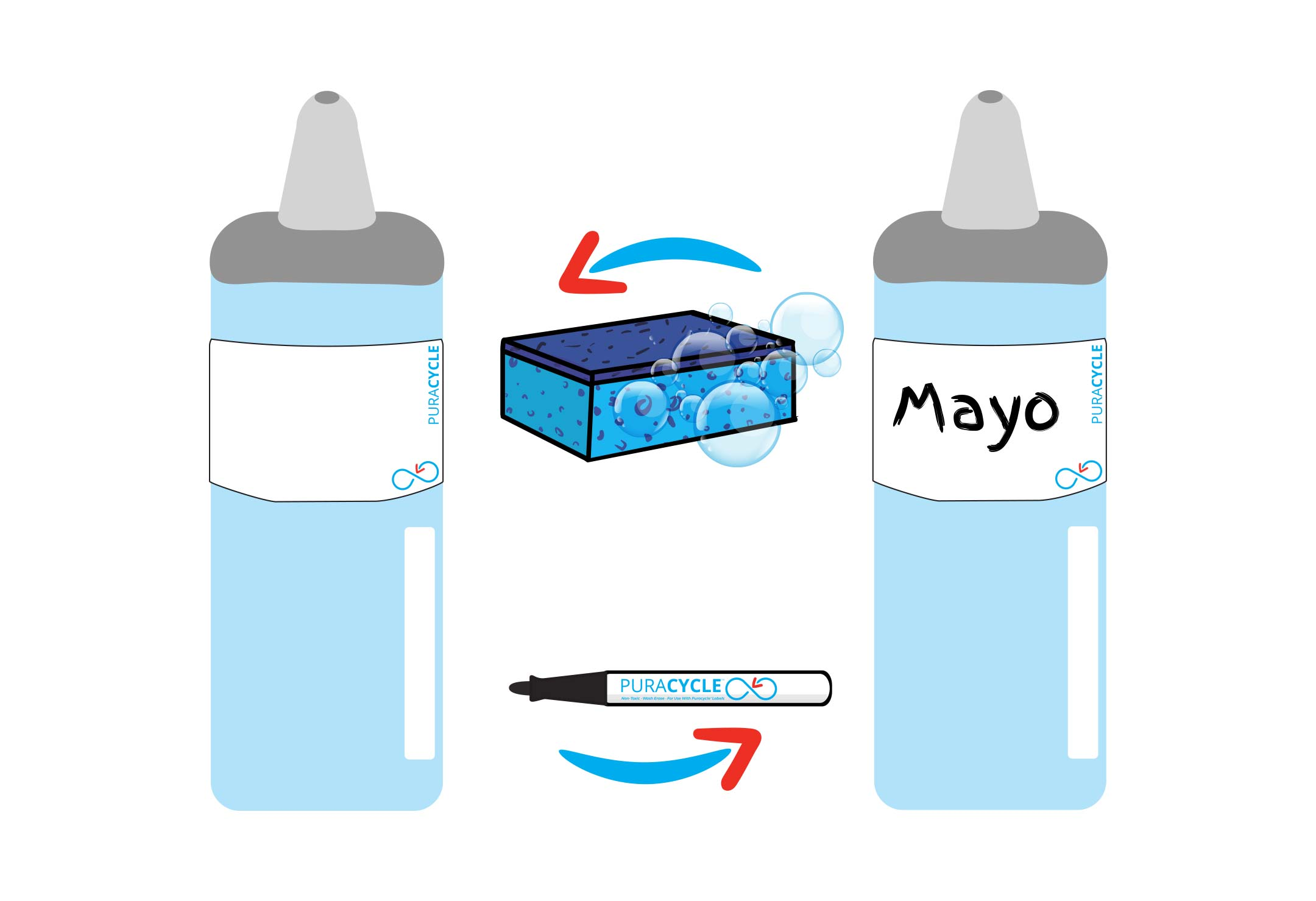 Q: How do I remove the labels at the end of the lifetime?
Simply peel off the label and recycle if you notice any separation between the label and the bin.

If this occurs before 1-year or 500 uses, contact us for free replacements.

Clean the bin, apply a new label, and you're good to go for another year.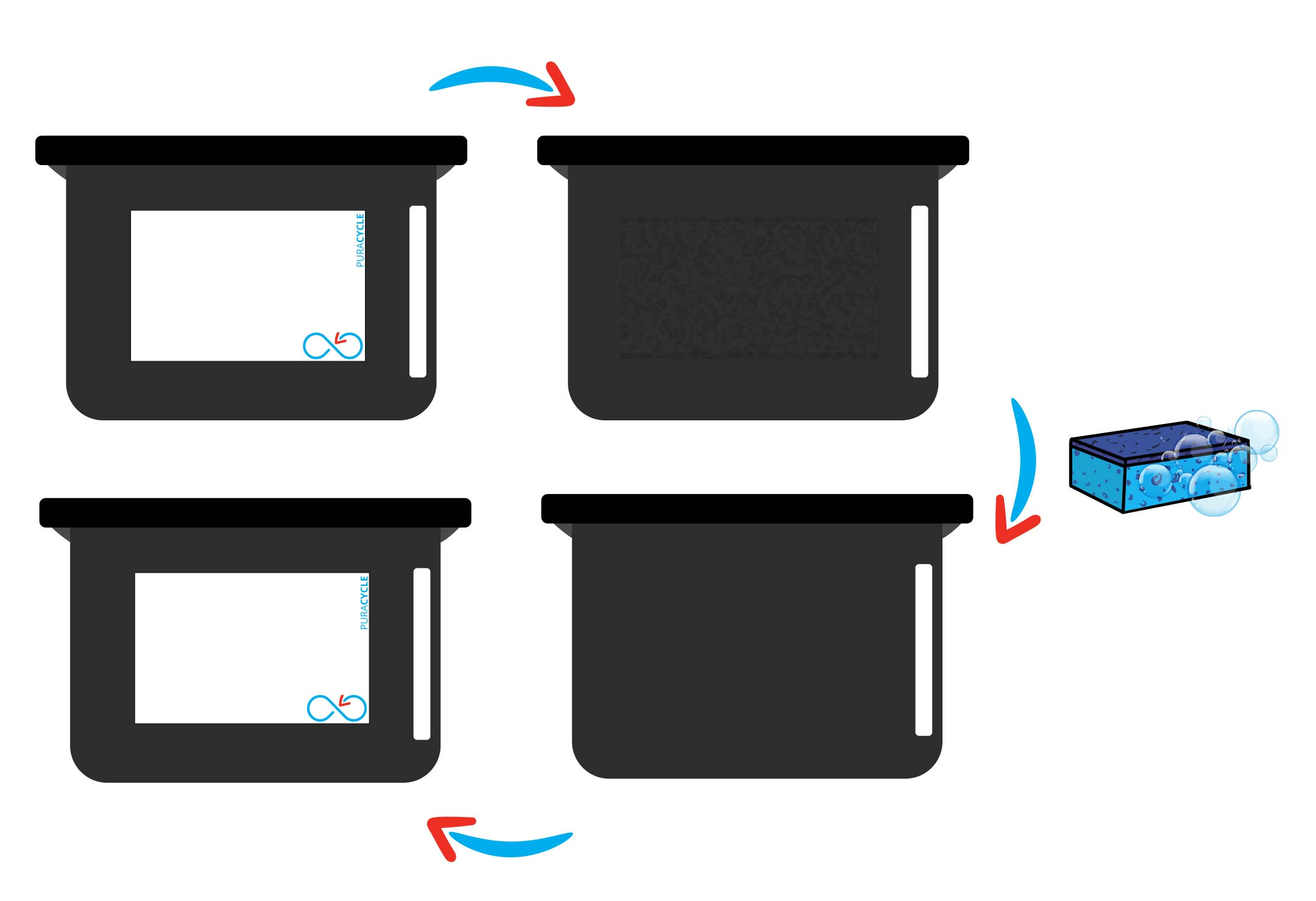 Q: What does the health department say?
Puracycle eliminates the need to constantly scrape the residue off of bins, combating incessant health code violations.

Puracycle Labels are widely approved by health inspectors across the USA.

If you would like to confirm the labels with your health inspector, prior to an order, pick up a free sample!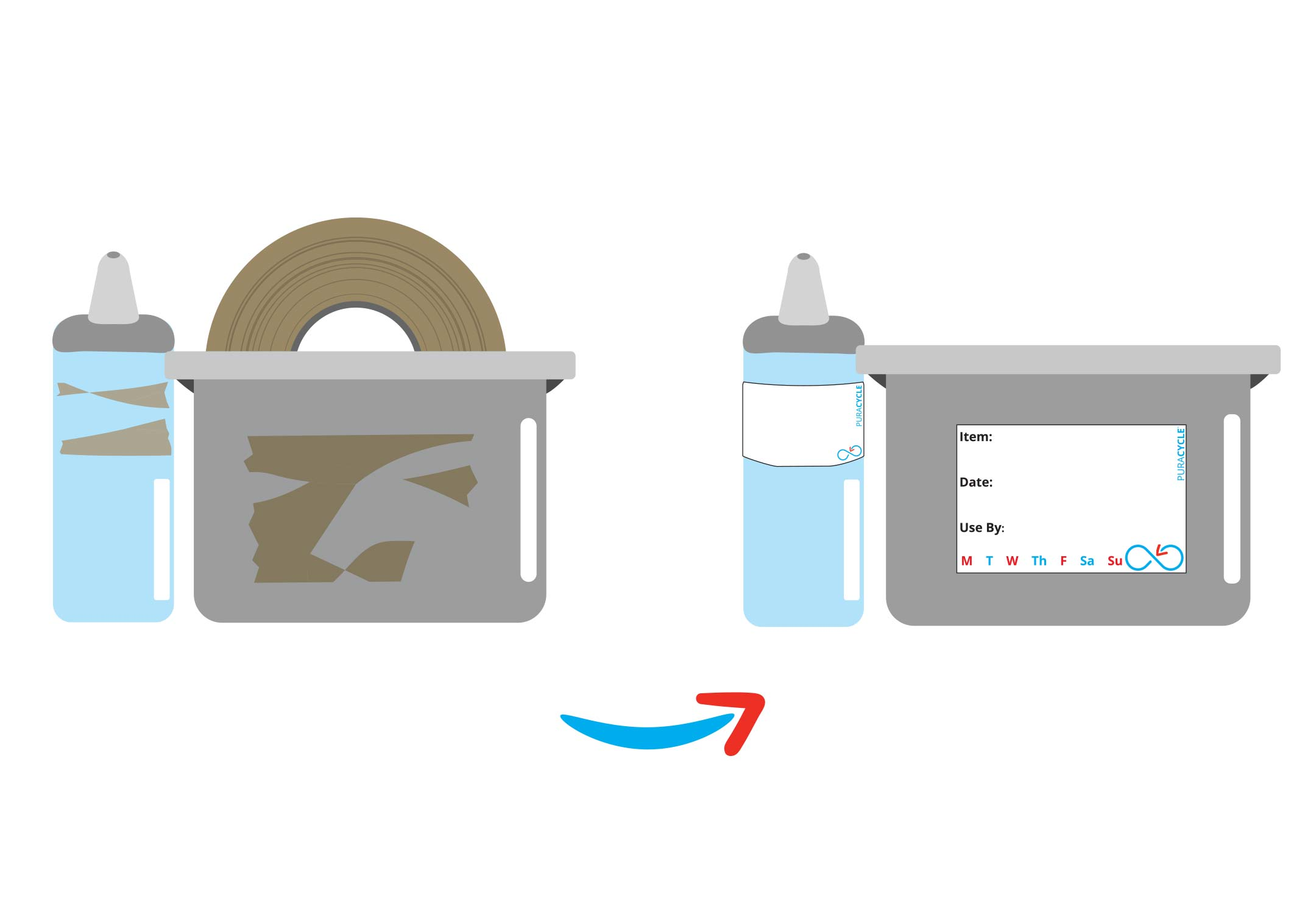 Q: How fast does the ink dry?
When you write on the label with a Puracycle Marker, the ink will be smudge-proof in less than 30 seconds, or about the time to fill and move the bin.

After this time, the ink will sustain through steam, freezing water, boiling water, and condensation.



Q: Do the labels work on plastic or steel?
Both! Any smooth surface will activate the waterlock technology.

Try Puracycle on steel, plastic, glass, or ceramic.




Q: How many labels do I need to buy?
You should put one label on each bin that may hold prepped items.

The simplest way to find this number is to just count.

We estimate based on our "Deli, Diner, Dining Hall" rule:
- Deli 100 labels
- Diner 200 - 300 labels
- Dining hall 500+ labels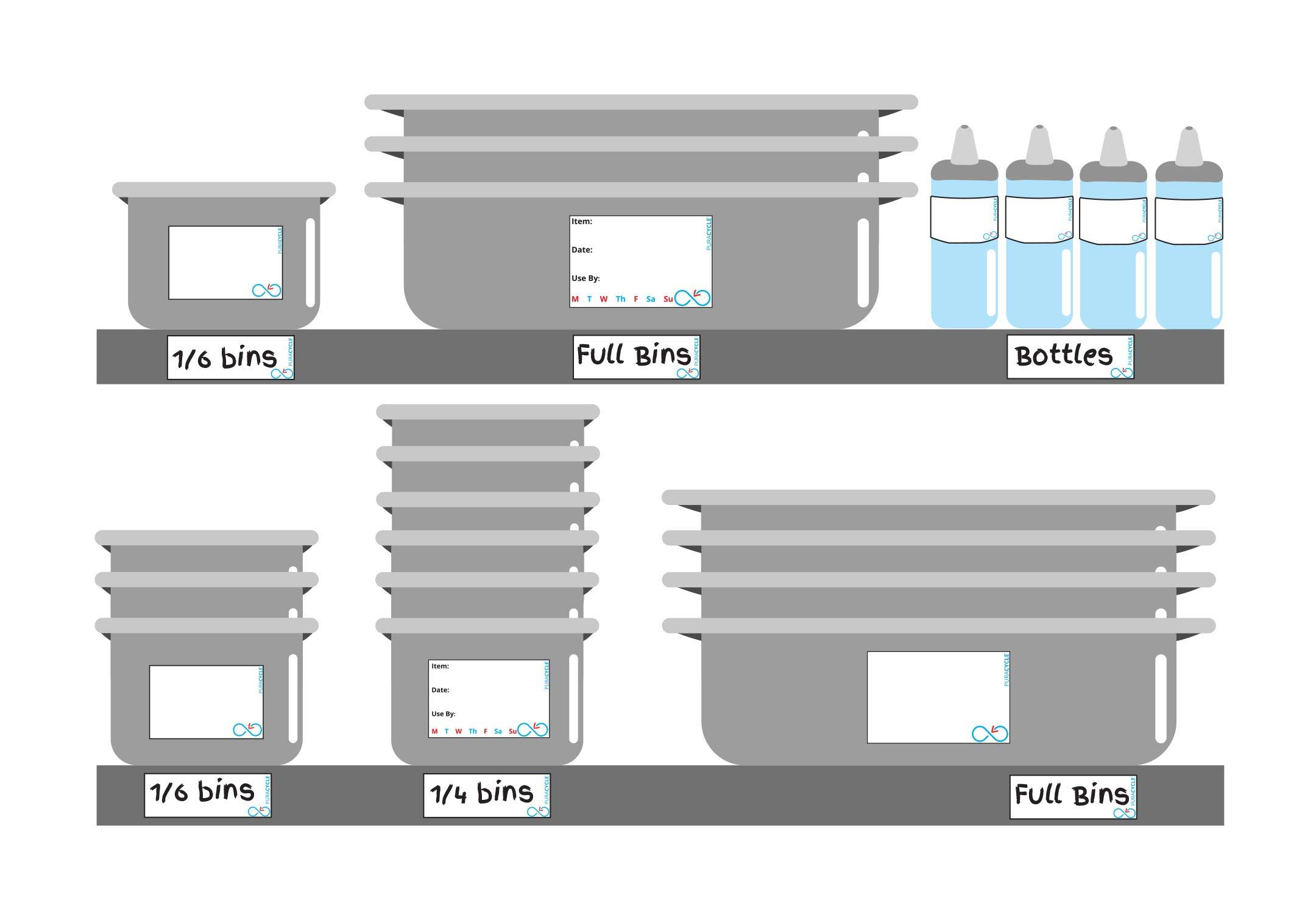 Q: You say Puracycle Labels save time, how?
Gone are the days of "where's the tape?!" and "where are the labels?!".

With Puracycle, each label is right where you left it, squarely on your bin.

Have sticky bin syndrome? Stop wasting valuable time getting off that gunk leftover from masking tape.